In an ongoing dedication to industry-leading training and continuing education programs, our Brampton Engineering team recently completed a two-week training program customised to P&O packaging. The course was divided into a one-week classroom environment and a one-week hands-on training site. A personalized training manual was created by BE for P&O's training, focused specifically on training requirements as expressed by the customer.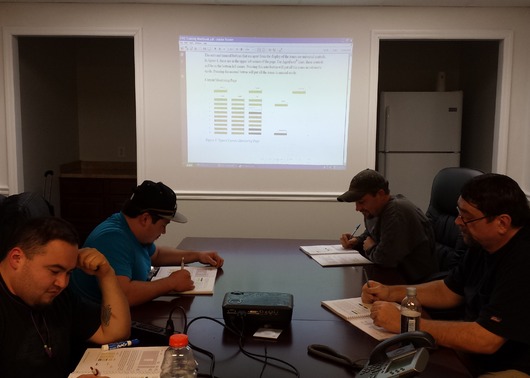 Training was led by Rheologist James Chao and FTC Technician Rob Stasiuk and designed according to our customer's specifications. The customers delineated topics they wished to have covered for their most experienced operators on a 9-layer line. Each operator received a training manual with chapters on die design, air ring operation, haul off operation, beta gauge, ITALYCS®-5 operation, best practises, and more. By all accounts, the training session was very valuable, and evaluated as a thorough success.
Well trained, up-to-date operators translate into optimized production, smoother operation, higher output, and better product. Through our training sessions, we are committing to assuring our customers maintain their competitive edge and continue innovating with BE. We believe investment in high-level training and performance will enable our customers to increase their market presence and capabilities and become leaders in their industry sector.
Added value from training is a priority at BE. We want to prepare our customers in the best way for their newly acquired systems. We have the technical expertise and we want our customers to take advantage of our instructor's decades of experience and keep abreast of the latest BE technological developments and new machine features.