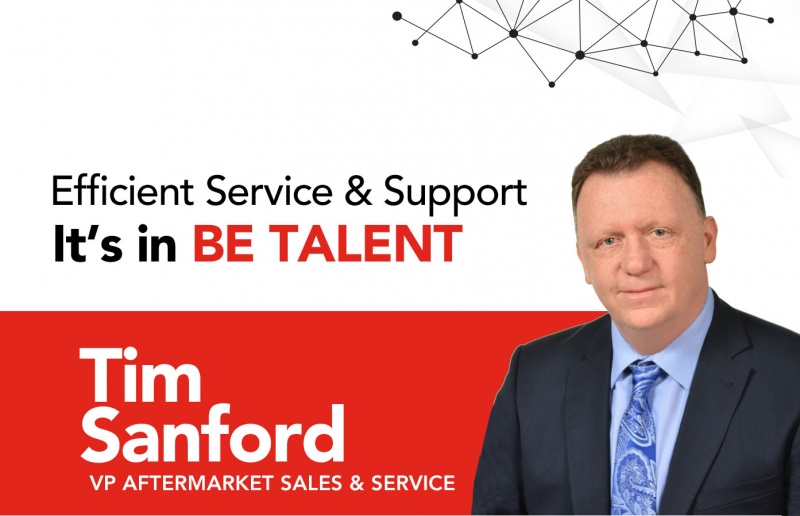 Brampton Engineering Inc. (BE) is pleased to announce and welcome Tim Sanford as Vice President, AfterMarket Sales and Service. Tim will oversee all of BE's global aftermarket sales and service activities, including our line installations.
Tim brings over 25 years of capital equipment sales and service experience to BE. Over the years, Tim has gained the reputation as a true professional and a trusted advisor to his customers and fellow colleagues. In his career, he has contributed in different Board of Director and Committee roles, has spoken at the Parliament of Canada, and has participated as a guest speaker at numerous conferences and events.
Tim's sales achievements are impressive. He has developed an extensive "blue chip" client list in the food, automotive, plastics and packaging industries. This success has gained Tim the recognition as one of the most experienced sales professionals in Canada.
The passion, energy and focus to customer satisfaction that Tim brings with him on a daily basis make him a valuable asset to BE.
"For over 40 years, BE has been a world leader in the blown film industry. BE's worldwide customer base is extensive and its technology is leading edge. I am very excited to join BE and I am committed to take the level of our customer service to new heights. It is my goal to ensure that our customers are as competitive and as successful as possible. It is my promise that our Aftermarket Sales and Service Team will work hard to not only meet, but to exceed this goal."
Contact Info:
Tim Sanford – VP After Market Sales & Service
Phone: +1 (905) 793-3000 ext. 1139
tsanford@be-ca.com